Jam aficionados take note!  Do you know there are many jam making kits on the market?  Here at Best Home Preserving our experts tested many of these and listed the best jam making equipment currently available.
Spreading a layer of homemade jam or marmalade on freshly buttered toast is the perfect breakfast.  Add in a cup of rich and bitter coffee and you are, we think, in heaven.
Homemade jams are fun to make and are a healthy alternative for sugar cravings and yourself in general!  They do not contain the artificial sweeteners and preservatives that many store-bought jams and jellies have. 
Jam making kits can help you truly enjoy your fresh produce.  In fact, properly sealed jars will last for years and ensure that none of your fruit is wasted.
So, if you are looking for the best jam making kits or jam making equipment available, read on.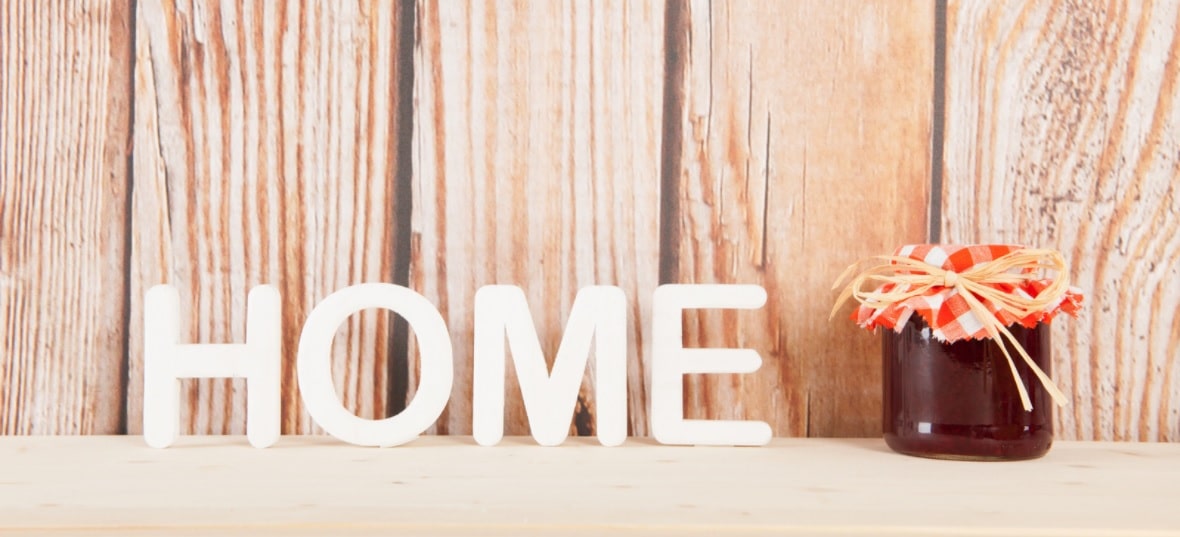 The 6 Best Jam Making Kits/Jam Making Equipment Kits For Home 
1.  Ball's FreshTECH Automatic Jam Making Kit
Made from pure aluminum, Ball's freshTECH Automatic Jam Maker is perfect if you want to shortcut the whole process.  All that is required is cutting the fruit into pieces, putting them in a pan, and waiting for it to transform into a jelly or jam.
An amazing machine, it has 1000 watts of power.  It easily converts any assortment of ingredients into a jelly or jam within 30 minutes!  
With two settings, one for jams and the other for jelly, this machine is a breeze to use.
Furthermore, it has a nonstick inner surface making it super easy to clean.  Just place the pot, lid, and paddle inside a dishwasher and press the button for fast cleaning.
In fact, the unit also possesses a small stirring paddle for consistent, outstanding results.  You don't have to stand beside the pot for hours to stir the concoction!  Just sit back and let this appliance work its magic.
The Ball FreshTECH Automatic Jam Maker is one of our top jam-making kits.
2.  Progressive International's 3-Piece Canning Essentials Kit 
Including a jar lifter, canning funnel and magnetic lid wand Progressive International's essential jam making kit is perfect to pour hot liquids! 
The jar lifter is a one-handed marvel and has an excellent grip to lift full and empty jars. 
A spring-loaded, curved handle means easy emptying of sterilized jars and is an advanced safety feature.
A magnetic lid wand easily attaches to the lid of the jars to raise them without any problem.  This allows for less hand contact and keeps all pieces sterile. 
To disengage, simply tilt the lifter away from the lid. 
All the units are dishwasher safe for easy cleaning and resist stains.  
Finally, the canning funnel is wide enough for regular and wide mouth jar openings. 
Double-walled, the funnel has an inner lip to sit over jars for easy pouring.  It also has headspace measurements to ensure enough air space for proper sealing.
3.  Fox Run's 5-Piece Jam Making Kits
Fox Run's 5-piece canning set is ideal for transferring jam into different sized mason jars for storing.  
This amazing jam making kit consists of a funnel, jar lifter, lid lifter, wrench and a pair of tongs.
Made from long-lasting, heat resistant plastic over metal, the utensils will last for years if taken care of.  We believe these tools are essential jam making equipment.
Moreover, to make things convenient and comfortable for you, the wrench lifter and tongs have non-slip handles.  These are ideal when dealing with boiling liquids and make an essential part of jam making kits.
4.  Megaware Maslin Pot Is A Great Jam Making Kit
Megaware presents a Maslin pot and funnel – two of the main components that you need to make jams. 
Not only essential to make jams and marmalades, it is also ideal for soups, stews and stocks!
The pot is made from stainless steel and has readings in liters/pints on the inner surface.  This allows you to measure your ingredients accurately. 
It also has a pouring spout on one side. An amazing piece of jam making equipment, it makes pouring liquid into any container easy and avoids spills.
The canning funnel has a wide mouth and stem and is also stainless steel.  This helps when transferring the contents of the pot into any size jar or container.
Both the funnel and pot are dishwasher-safe so cleaning is a breeze! Just place it in the dishwasher and enjoy your jam or jelly!
5.  Jam Making Kits With Norpro's Essential 6-Piece Tools
Norpro's Essential 6-Piece tools for jam making include tongs with vinyl-coated handles.  12 inches long, they are perfect for keeping sterilized parts sanitary during use. 
This nifty pack also comes with a jar lifter, magnetic lid wand, funnel, bubble popper, and jar wrench. 
Made from high-quality sturdy materials they are durable as well as reliable. 
A heavy-duty plastic funnel has a wide mouth to transfer thick liquids such as jams.  
The user-friendly jar wrench is plastic-coated metal.  Utilizing a sturdy grip, you can effortlessly tighten lids to ensure your preserves stay fresh. 
Lift lids easily with the magnetic wand for hands-free use.   An essential piece of jam-making equipment, the Norpro #600 jar lifter easily removes hot jars after sterilizing.  They are also perfect for moving jars around after sealing to keep hands safe.
Lastly, the bubble popper removes any air trapped within the jar before sealing.  It also comes with a measurer on one end to easily measure the head space within jars and avoid overfilling.
6.  i Kito's Jam Making Pot
Made from high quality stainless steel, the i Kito's jam making pot can hold 4.5 liters of any liquid. 
It is perfect for making jams, jellies and chutneys.  However, you can also use it for stock, soups and even as a stylish ice bucket!  Your opportunities are endless with this amazing pot.
The surface of the pot is mirror polished and is corrosion-free with internal metric and imperial markings. 
Furthermore, with its three-layered base, the unit has even heat distribution and is suitable for all heat sources.  
At one end, there is a pouring spout that makes removing hot contents easy. 
It also has a carry handle and helper handle for use when moving things around your kitchen.  These nifty additions are a blessing when pouring hot contents.
The unit is dishwasher safe which makes it easy to clean.
A nifty kitchen addition, its top-end manufacturing will ensure this is one to pass down to the kids!