Did you know that dedicated BBQ enthusiasts have created meat smokers forums?  With everyone searching for that perfect smokey flavor, these meat smokers forums have become very popular. 
In our search to deliver quality information to our readers, we decided to look into the best ones.
Garry Howard, known for excellence in smoking meat for a great BBQ taste, created the Smoke Ring Forum.  Smoking meat forums provide a discussion board for BBQ aficionados.  They allow you to exchange ideas, learn from one another and talk everything BBQ.
With various communities of meat smokers you can find information and make contributions in areas of your expertise.  Meat smokers forums for chicken, turkey, beef, pulled pork, brisket, ribs and many others are available to join.
These spaces allow dedicated meat smokers to learn from and spend time with like-minded experts.  In fact, meat smokers forums have members ranging from expert chefs to those just starting on their journey.
As a member, you can learn new techniques, tips and tricks and even get access to some terrific recipes.  Get more enjoyment out of lighting the grill, having an excellent time outdoors and impressing your friends and family with your culinary skills.
Does Meat Smoking Cook The Meat?
No, the smoke does not cook the meat.  In fact, the heat of the fire or heating element cooks the meat.
When smoking meat at home, the role of smoke is to impart different flavors into meat or whatever you are cooking.   These flavors come from the woodchips or pellets that are slow-burnt to create the smoke.
Whether you use charcoal, pellet, electric or gas food smokers the process is the same.  Often meat is marinated or seasoned before being placed into a pre-heated home food smoker.
The smoking process usually takes many hours as it uses low heat to cook the meat through.  Dedicated meat smokers forums take the guesswork out of the all-important temperature and time elements for this process.
The Difference Between Old-School And Modern Meat Smoking
Traditionally, meat smoking was essential for food preservation.  Our hunter/gatherer ancestors needed to consume what they could and preserve the rest to survive.  Burning wood was used for cooking and heating.  They also discovered that smoking meat over low heat removed moisture and killed bacteria which allowed them to have protein available for many months.
In contrast, modern methods of smoking meat have become less about need and more about taste.  This is due to refrigeration and convenient access to meat from butchers and supermarkets.
However, this convenience does not equate to complacency.  Meat smoking enthusiasts are truly passionate about the smoking process.  They also argue and debate the best home meat smokers for ease of use and flavor.
Passion and expertise is what drives these meat smokers forums.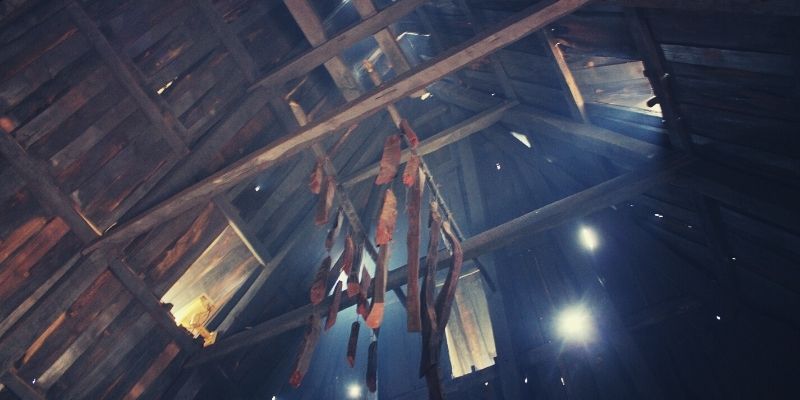 Are you a member of any BBQ group?  Are you looking to find the best meat smokers forums?
Read on for our list of the best meat smokers forums and join any that suit your interests.
Top 10 Free Meat Smokers Forums
While the chat board is very involved, the admin also appears to know what he's talking about.  Best of all, he's shared images and videos of how to process meats at home. 
We found this meat smokers forum rather difficult to navigate though they do provide a search button.  Some of the content is locked to non-members so this gives the reader incentive to join.
Join this forum and you have access to ask a butcher questions and get a reply.  
Our Verdict:  There is some terrific information here but you really do have to search to find it.
Garry Howard is the founder of The Smoke Ring, a loose network of hundreds of barbecue-related websites.  This forum has many brilliant people who use it regularly, so it's a great place to get quick answers to your questions. 
The site is easy to navigate even with a huge amount of information available.  Garry has planned the site with categories for
Announcements

Cooking Barbecue

Recipes
Within each of these is a multitude of click-through sub-categories covering everything you will ever need to know.  With over 25 000 registered users there is a wealth of information in this top meat smokers forum.
Find tournaments, catering information, cookbooks, and even BBQ restaurant reviews.
Our Verdict:  Easy to navigate, mountains of information, and up-to-date.  We love it!!
This is a sub-category in the vast smoking meat forums site dedicated to WSM users. 
While most members have a Great Outdoors Smoky Mountain Gas Smoker, there is a lot of useful general information.  Bill Martin, who is still grumpy and cranky, is a guru on many forums.  He spends his time in the group almost every day.
Anyone can access the threads of inquiries and responses however, you must join to be able to post anything.
Our Verdict:  If you are a Weber enthusiast you will find lots of useful information here.  From "How To's" to "What went wrong".
This forum is specifically for pellet food smoker owners.  It includes direct links to MAK, Memphis Smokers, and a special guest, Candy Sue Weaver, one of the experts on the globe.
The site is sponsored by Big Poppa Smokers and obviously leans toward this brand.
With over 9 000 members, this specialized meat smokers forum offers a lot of information.  It also appears to be kept quite up-to-date.
You do have to scroll to find the category you are looking for however, the home page is not huge.  We found this site easy to use and loved the Hall Of Fame Recipes.
Our Verdict: If you own a pellet food smoker this is the standout in meat smokers forums for you.
Smoked-Meat.com is a vibrant group that excels in places where others fall short.  This includes cold smoking and sausages. 
Set out very similar to most of the other meat smokers forums in our list, you will again have to scroll to find what you are looking for.  However, it uses clear categories and sub-headings to make navigating fairly easy.
There are almost 9 000 members and most categories have recent posts and comments.  You can find discussions on Sous Vide Cooking, cheese, seafood and sausages, wild game, and even desserts.
Our Verdict:  An extensive site that is fairly easy to get around.  It offers up-to-date information and deserves its place in our list of best meat smokers forums.
Are you looking for meat smokers forums that specialize in barbecue and smoked food?  Then look no further!
As with all the listed forums, you must be a member to post or comment.  The majority of members own a Cookshack electric food smoker however, most of the information is relevant to any home food smoker.
A directory makes navigating easy with topics ranging from a beginners section to using commercial smokers.  Categories include pellet smokers, grills and charbroilers, and recipes.
With a fun and friendly atmosphere, learn authentic barbecue and smoking techniques plus how to create some smoked food favorites.
Our Verdict:  Members are very active with both new posts and comments.  We suggest you use the directory for any queries to avoid having to scroll through the mammoth home page.
BBQ Brethren is simple to use – once you register.  Unfortunately, you are not able to even read any of the threads until you join.  However, with over 100 000 members, this suggests it is one of the meat smokers forums that you may want to join!
The BBQ Brethren's mission is to teach, grow and promote the art of BBQ from enthusiasts to veterans.  Their aim is to have members create their best-ever barbecue while building friendships and creating a brotherhood (hence brethren).
This almost 20-year old forum has get-togethers – the Brethren Bashes – and even a sales section.  Members can post personal items for sale.
A huge player in the meat smokers forums niche, it can be a little daunting when you first land here.  There is a lot of acronyms used as many members are veterans of the site.  For newbies, the moderators have posted 2 stickies explaining these acronyms and providing a roadmap for common searches.
Our Verdict:  Join the many thousands of BBQ aficionados for terrific advice, recipes, and "low and slow" techniques.  Once you have spent some time navigating this forum, you will not only be a backyard BBQ expert but possibly have made new friends.
With over 2,000 users, this is the most popular BBQ forum in Australia.  Typically Aussie, this is a laid-back platform where people exchange knowledge on all things about smoking food.
The site is well run with very clear instructions on what is and what is not allowed.  That is how it should be.
I highly recommend international forums because they provide an excellent opportunity for new ideas.
Our Verdict:  Site navigation could be aided by adding some categories or a directory.  There is a search function but if that is unsuccessful, your only option is to scroll through the 16 pages!
Another massive player in the meat smokers forums space, this site has over 130 000 members.  A lot of these members are posting regularly which means this is a huge site and we found it reasonably difficult to navigate.
Smoking Meat Forums does have some cool new features such as videos and a wiki.  It also includes "Hot Threads" and "Latest Posts" widgets to see what is new and trending.
You are also given the privilege to include a link to your commercial website in your signature. 
Our Verdict:  A huge site with massive amounts of valuable information.  However, due to the immensity of the site, navigation is not easy.
Amazing Ribs is run by Meathead and his team of pitmasters and barbecue experts.  You will be hard-pressed to find a more helpful forum on the Internet related to BBQ and grilling. 
Recipes, tips and strategies, product information, and more are all available.  This is not just a top meat smokers forum but a full website for "the science and art of BBQ and grilling."
Meathead enjoys cutting through a lot of the BS in the BBQ/grilling setting, such as "Beer Can Chicken [did you know the beer does nothing?]."
Our Verdict:  Since 2005 Meathead has amassed a huge amount of articles, reviews, recipes, and techniques for smoking meat and BBQ.  Be prepared to spend many hours as you explore this terrific site!
What Are The Best Meats For Smoking?
Smoking is ideal for harder cuts of meat with a lot of fibrous tissue in the form of keratin, like beef brisket.  Because it's a slow cooking method, the keratin melts into tender collagen and the fat keeps the meat from drying out during the long smoking process. 
Further, marbled meat ensures more fat is spread around the muscle, which is ideal for BBQ.  
Some good choices include: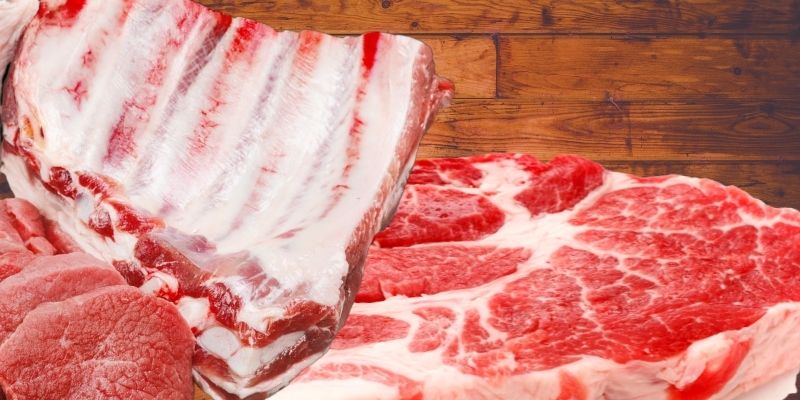 Spare Ribs
In terms of complexity to prepare, spare ribs are somewhere between pork butt and brisket. They spend less time in the smoker and cook at the same temperature all the way through.
Brisket
The fat will burn, and the cartilage will break down during a 12-hour cook.  This makes brisket an ideal option for low and slow meat smoking.
Pork Butt
A pork butt is a cut from the upper part of a pig's shoulder.  It is known as a Boston butt.
A fairly cheap and generous cut of meat, it is commonly eaten as pulled pork in barbecue joints.
Tips To Smoke Meat For Great BBQ Taste
Smoking does not require decades of practice.  However, it is more challenging than making grilled cheese! 
First is to get the heat right and then you may need a periodic reduction in temperature and the smoke to get the job done.
1. Since wet wood can cause inconsistent smoking, make sure your wood is dry.
2. Smoke that is bright blue in color gives the best tasting flavors, so don't worry if your smoke is barely noticeable.
3. Always have a supply of charcoal on hand if using a charcoal food smoker. You'll need to add fresh coals every now and then for meats that require a long smoking time.
Pulled pork, a whole turkey, or a full brisket need to have consistent temperatures.
4. Smoked meat requires hardwoods such as oak, apple, mesquite, pecan, or hickory for flavor.  However, whichever sort of wood you use, soak it in water for an hour before adding it to the fire to achieve the best smoke.
5. Finally, to smoke ribs, you'll need a rib rack. This is a metal frame that keeps the ribs on their edges instead of flat on the grill so that they cook through and don't burn.
If you are facing some challenges trying to smoke meat at home look to guidance from the best meat smokers forums.  You will find the best food smoking equipment to use, top smoking techniques and tasty recipes.
In addition, get basic instructions to perfect the process of smoking meat in your own backyard.  Impress your family and friends with the best tasting BBQ.
Whether you have a gas, electric, or charcoal BBQ food smoker, they can all be ideal for smoking meat.  Want to know where I learned this? By reading expert tips from meat smokers forums.
Learn which cuts of meat give the best flavors and also recipes for a variety of cuts and techniques. Use our list of top 10 meat smokers forums and find the one that helps you most.
If this article resonates with you, we have more smoking tips and reviews on the links below.
7 Best Food Smoker Reviews 2021
The 5 Best Electric Food Smokers 2020